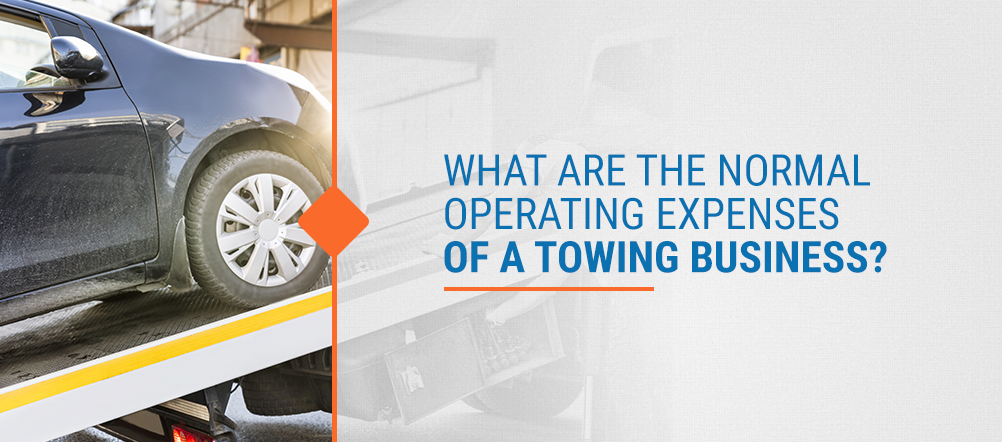 Starting your own business can be as exciting as it is profitable. By starting an independent towing company, you get to be your own boss and provide an essential service to your community. People will always need towing services as long as there are cars on the road, and you can set yourself up to answer the call. So, how do you start your own towing company? To help you get started, we'll go over all the initial and ongoing expenses you need to know about.
Table of Contents
Initial Tow Truck Business Expenses
The main initial expense when opening a tow truck business is the truck itself. How much does it cost to buy a tow truck? The answer depends on the kind of vehicle you want and the current market. A new light-duty tow truck will be on the lower end of the spectrum, although still more than many used vehicles. On the high-end of the price range, an ultra-heavy-duty tractor-trailer can handle even the biggest towing jobs. You might choose to take out a mortgage, which lowers your initial costs and raises your monthly expenses.

You can spend significantly less if you choose a used truck, for which prices can vary considerably. A used vehicle will cost more in repairs than a new one will, so you should avoid buying a rig that's more than a few years old. To get the most accurate pricing for current and used models, the best thing to do is to look for trucks for sale in your area.
A more affordable way to get your towing business up and running is to convert a pickup truck into a tow truck. You may already have a flatbed pickup, in which case all you need is a wheel lift. You can add a towing rig if desired. You can also consider buying a used pickup specifically for your towing business.
What else do you need to start a towing business? Besides the truck, you'll need to consider what equipment and amenities you want in your cab. The more tools you have, the more customers you'll be able to help. Some tools include a GPS, tire service tools, traffic cones, a lockout kit, a portable air compressor, booster cables, a jack, fuel tanks and floodlights.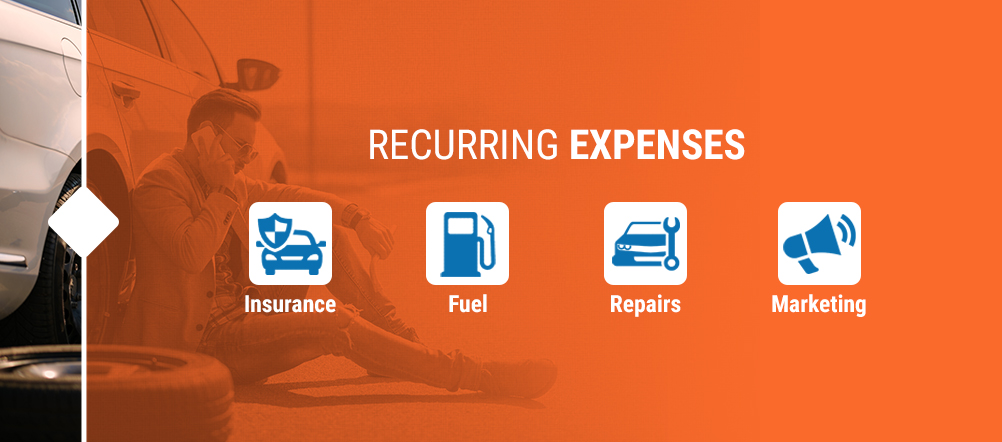 Recurring Expenses
How much you can make owning a trucking company depends on the expenses you have. The more you can keep your upkeep costs in check, the more you can profit. Here are some of the ongoing monthly or yearly payments to consider:
1. Insurance
As a tow truck operator, you'll need a few kinds of insurance. Besides general liability, you'll need on-hook and cargo insurance. If you have a storage facility, you'll need a Garage Keepers' policy as well. The cost of tow truck insurance has increased in recent years after some major carriers exited the market in 2017. So, expect to pay a high deductible for liability protection. 
The cost per year for one truck can vary, depending on the kind of operation you run. Towing in a rural area can bring costs down, while getting tickets or causing accidents can significantly raise your rates. If your business mainly does repossessions, you can expect to pay more for insurance. If towing is an add-on service for another part of your business, such as auto repairs, you'll have to add towing insurance to your current policy. Contact an insurance company or two to find out the exact prices and compare your options.
2. Fuel
Your fuel costs will vary depending on the mileage you travel, the fuel efficiency of your truck and the current prices. Most tow trucks run on diesel, which is more expensive than gasoline. Let's assume the average cost of diesel is $3.25, you take 220 calls a month at 20 miles each and you get 13 miles per gallon. Under those circumstances, your fill-up costs will total around $1,100 per month. Of course, your rates should cover these fuel costs.
You can check current average diesel fuel prices from the U.S. Energy Information Administration. You can also save some money with a light-duty truck that takes gasoline.
3. Repairs
Repairs can vary from month to month. You will have months when your truck requires little if any repairs and others when the costs will be higher. Still, you should budget money each month for repairs and preventive maintenance. Reserve a certain amount each month and save any leftover for more extensive repairs down the line. Contact some local repair shops to get current estimates for the most common repairs to get an idea of how much to earmark. You can cut down on repair costs by buying a newer truck with fewer miles on it.
4. Marketing
To maintain a steady stream of customers from month to month, you'll need to invest in marketing. There are four major ways customers find towing services: law enforcement, referrals, motor clubs and Google. You can gain some customers by networking with local law enforcement, motor clubs and repair shops, which costs relatively little. Still, you should expect to invest heavily in internet marketing to take advantage of customers who search for towing services online.
While the amount can vary, your monthly marketing spending can help you maintain a strong presence on search engines and bring in steady business. If done right, marketing should cover itself and then some by bringing in new customers. Contact some marketers to see what kind of marketing investment you should be making.
How Much Money Can You Expect to Make?
After understanding your expenses, you're probably wondering how much revenue and profits you can expect to earn. As with any business, you'll have to put in hard work to turn a profit. However, having a sense of your expenses and the average rates for towing services can help you understand the returns you can expect. So, how much does a tow truck owner operator make?
According to 2019 data, a light truck driver's average annual salary is $34,730 and a crane and tower operator's is $64,010. However, these are the salaries of drivers that work for another company. If you own your own business, you'll keep all your profits, so you can make more or less depending on how you run your business. It all depends on the hard work you put in, a solid business strategy and a little luck.
Most tow truck companies charge by the mile with a base hookup fee. The average cost for towing services can vary by the company and the region. Many towing companies charge a base rate for the first few miles, then charge an additional cost per mile after that. You can also charge for roadside services like jumpstarts and tire services, which may vary depending on your area.
There are many ways you can increase your profits. One way is to build your business over time. After you pay off any loans or your truck mortgage and grow your customer base, you can begin making more money. As you gain a reputation within your market and earn great reviews online, you can justify charging higher rates. You might also be able to hire employees, allowing you to serve more customers each month. Diversifying your business to include emergency roadside assistance or impound services can also generate more income.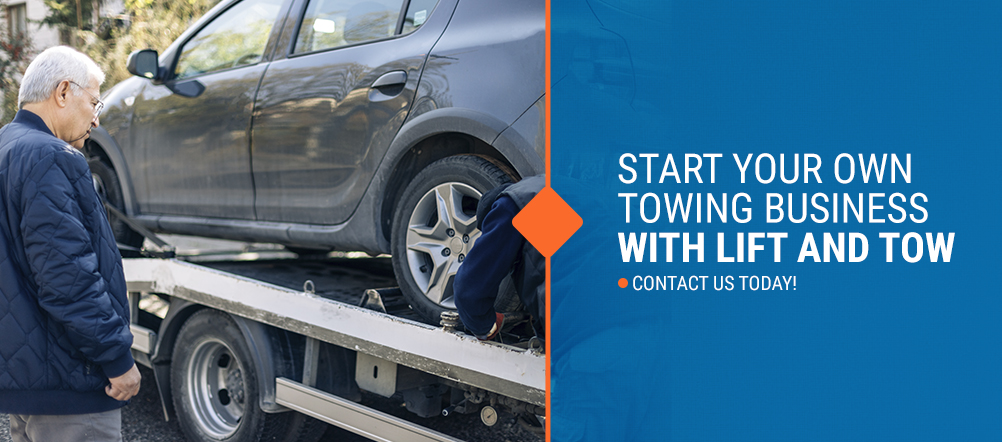 Learn How To Start A Towing Business With Lift and Tow
If you need a way to keep your tow truck business start-up costs low, check out the Lift and Tow Hidden Tow System. Our wheel lifts allow you to convert a pickup truck into a light-duty tow truck. We offer a variety of products made in the USA, including the Z Series hidden wheel lift, which is self-loading to complete towing or repo jobs without getting out of your car. We also offer expert installation and affordable financing to help tow truck business owners like you get started. 
Check out our full range of products and buy your hidden wheel lift today.