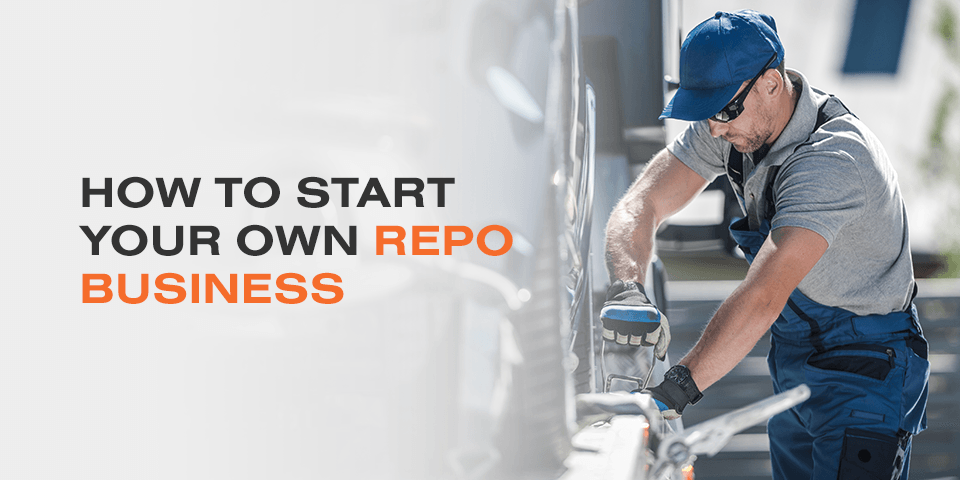 When it comes to loans, the returns are spotty. For every loan borrower that fulfills his or her payments in a timely manner, there is a borrower who falls behind on payments. In a lot of cases, the borrower will fall so far behind that payback becomes impossible. But regardless of whether or not the issue comes down to circumstances beyond the borrower's control, a debt is a debt and a contract is a contract. Simply put, you can't own a product that you didn't pay for with your own money.
In cases like these, someone must step in and repossess the item that does not belong to the borrower. Enter the repo man — the guy who reclaims the un-repaid object of investment and hands said item over to the lender, who resells the item to recoup the original money.
Table of Contents
How to Become a Repo Man
The repossession industry is challenging and often profitable because the role of the repo man is tough. You have to be the aggressive, go-getter type of person to succeed in this line of work. A lot of borrowers who have failed to pay off items are in dire financial situations, and you cannot be swayed emotionally when you confront such individuals.
To put it bluntly, the job of the repo man is not for the average person. As such, the majority of lenders prefer to hire third parties to handle such tasks.
And the market for this line of work has been growing in recent years and looks like it will continue to grow. IBIS World reported a 4.2% industry growth for repossession services in the United States from 2016 to 2021. Several factors have influenced this growth, including a strengthening economy and extra confidence in buyers to take out loans to acquire new vehicles. You can expect the repo industry to keep growing into 2025, so the time is ripe for you to get a piece of the action.
To be a repo man, you also need to be a self-determined self-starter with the initiative to spend hours researching information on borrowers. In some cases, it will only be through persistence that you'll manage to locate the borrowers in question, so having effective people skills are a plus.
Check the Repo Laws in Your Area
Due to the lucrative nature of the repo industry, anyone with the nerve for this type of work can start a repo business. You don't even need to have experience to enter into this line of work. However, you do need to have an understanding of how repo laws work within your state. In order to learn how to start a repo company, you first have to comply with all relevant regulations.
Each state has its own interpretation of fair and just repossession. Given the highly litigious nature of lender/borrower fallouts, you must be careful not to break any laws when you involve yourself in these situations.
Regardless of your state, it could take considerable time to acquaint yourself with the complex layers of repossession law. Schedule a meeting with a state employee to discuss the law that will apply to your business. The state worker should help you understand how to operate your business within the law which is a critical step to learning how to become a repo man.
Test the Waters as a Freelancer
As with any industry, you should only commit to a career in repossession with a concrete idea of whether the role will suit your personality and lifestyle. Therefore, before you make any investment in the startup of a repo business, enter into the field as a freelancer. This way, you'll be able to get more of a feel for this line of work and determine if you should become a repo man.
Get Your Finances in Order
Once you're ready to start your own repo business, you'll need to put out some capital upfront. This means it's crucial to have your finances together before you begin creating your legal business. Here are some of the items you'll need:
A tow truck, if you don't already have one
An office space
Business name
Licenses and other legal paperwork

Business license
Driver's License

Insurance and bonding
Extra money to cover unexpected startup costs and employee salaries
We recommend having enough money on hand to cover six months' worth of operating costs. This may seem like a lot of money, but having it can provide peace of mind and ensure you have enough capital for your new business to get up and running.
Set up an Office and Establish Fees
To work as a repo officer, the first thing you'll need is an office space from which to take orders. The space that you lease will need to include a storage yard big enough to accommodate your towing equipment.
You may also be wondering, How much does a repo man make? To know this for your business, you'll also need to establish a service fee. For repo work, the going rate is between $200 and $300.
In cases where you are asked to track down a missing borrower, you will want to charge extra. You'll need to discuss any additional fees with the clients who ask you to locate delinquent, hard-to-reach borrowers. A typical repossession company will have these charges pre-determined so people know what to expect.
Promote Yourself
You'll need to hustle to become a successful repo man and establish lasting relationships with clients and potential clients. You can make these connections through auto dealers, trade unions and other associations that occasionally align with the repo industry. You can market yourself online and through brochures, which you could distribute at trade shows.
Send advertisements via email and snail mail to the various entities that could get you clients, such as car dealerships, loan companies, banks and auto rental companies. In preparation for the onslaught of phone calls, set up a telephone database to input the contact information of interested parties.
Get a Business Name and License
Select a name for your company and file a Doing Business As, or DBA, with your state. The name could be direct or vague in regards to the focus of your business, but it should be something memorable. As with any self-run business, you'll need to get a business license, which typically costs between $50 and $60. You'll also need to renew your license every 12 months.
Create a Repo Business Plan
Draft a business plan that accounts for your marketing and budgetary needs. Draw up a list of all the supplies that will be necessary to operate as a repossession officer. Two of the essential things for any repossession business to have are a flatbed trailer and a semi-truck, which make it possible to tow away large vehicles. Additional crucial components include vehicle attachments, such as a winch or a boom arm.
Include within your budget earmarks for yard space, insurance and a place of operation. If you eventually plan to hire additional offers, determine how much of your budget to earmark for their payroll. To best present the aims of your company to potential clients, write up your business's mission statement. When searching for how to become a repo man, your repo business plan is a great place to start.
Ensure That Your Driver's License Permits You to Operate Hauling Vehicles
Part of the legal clearance for operating as a repo officer will include the parameters of your driver's license. Does your current license permit you to drive semi-trucks with hauling attachments? If not, you will need to have your classification as a driver upgraded to account for your new profession. If in doubt, you can find all information that pertains to this topic — and learn about whether you need to take additional tests — at your local DMV. Along with this, you will want to look into how to get a repossession license in your state.
If you hire a team of repo officers, you will also need to ensure that they each have the necessary licenses to operate the types of vehicles that come with this territory.
Buy/Lease Towing Equipment and Apply Company Name/Logo
Now that you have the office space and proper licensing, it's time to either buy or lease the towing equipment. With your company name determined and a logo designed, have the name and logo painted onto the equipment, along with your URL and contact information.
Get Property/Equipment Insurance and Bonding
To keep yourself on the safe side in the event of an accident, purchase an insurance plan to cover the property with which you do business. Also, purchase a liability policy that covers the heavy equipment that you'll be using on the job. Some states require bonding. Check the website for your state government to see whether this will apply to your business.
For banks or lenders to consider you a viable repossession agent, you will need to have a million-dollar liability policy, which could cost between $1k and $5k per month, depending on your location and insurance history.
Hire Your Team
Whether or not you hire a team of drivers, you will likely need to hire staff to help you around the office. As the clients pour in, you will need to have a secretary to field the calls and file papers as you head out to haul vehicles.
As an alternative to hiring an in-house dispatch fleet, consider hiring independent contractors who rent or lease their hauling vehicles. This way, you can save on vehicle leasing and insurance costs. If you do go this route, make sure that each independent contractor that works for your company is qualified with the proper license classification and insurance.
Get Business Cards/Promo Flyers Made
Have business cards and flyers made for your business. For the graphics and logo, hire a graphic designer in your local area. You can find a graphic designer on your local Craigslist under the "services" section, which will typically feature ads from several seasoned or newly graduated designers looking for work. Rates are generally lower with young designers fresh out of college, who are eager to begin their careers and build their resumes.
When you discuss the idea for the cards with your designer, decide on something that stands out yet looks professional and appropriate for a repossession business. Make sure that your cards list all relevant contact info in legible type.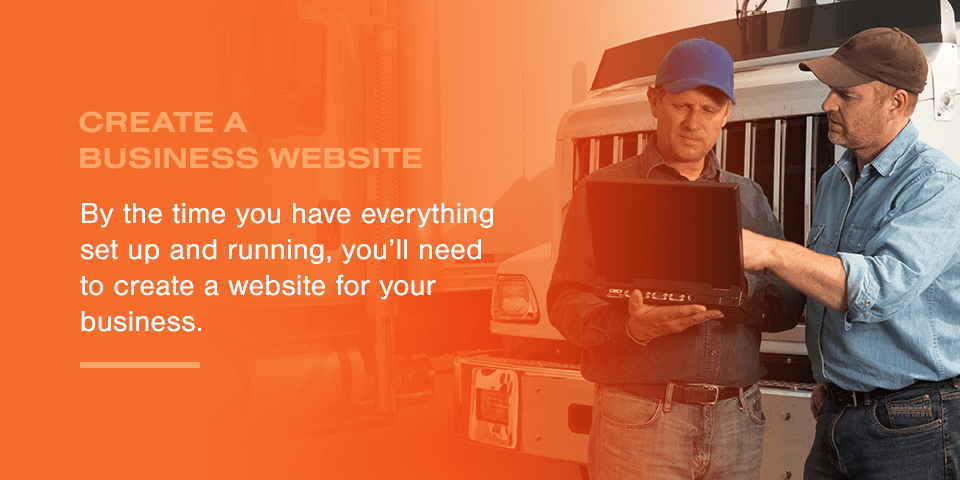 Create a Business Website
By the time you have everything set up and running, you'll need to create a website for your business. Purchase a URL — yourbusinessname.com — and choose a web host. If you are wondering which host to select, enter the topic on YouTube and watch a few comparison videos on the different options currently available. With the right tools, website design is relatively easy.
Alternately, hire a web designer to develop your business website. Once again, web designers are easy to find on Craigslist under the "services" section, where young designers are eager for work. Make sure that you include the costs of hiring a web designer in your budget.
How to Repossess a Vehicle
A critical part of learning about how to become a repo man is to learn about the repossession process itself. Vehicle repossession can be a short process or a long one, depending in part on whether or not the delinquent borrower chooses to be cooperative. In cases where the borrower tries to evade you, it then becomes a matter of how long it takes to pinpoint the whereabouts of the vehicle in question.
Once you verify its location, the repossession of a vehicle primarily consists of the following steps:
Drive to the location to impound the vehicle.
Return to your office with the vehicle in tow.
Run an inventory on the personal possessions left inside the vehicle.
Assess the condition of the vehicle and write a report.
Contact the authorities to inform them of the repossession.
Send an invoice to the lender.
Granted, sometimes it can take months to get to the first of these steps if the borrower goes off the grid for a time. The job duties of a repo agent can vary, but they usually follow the same requirements
How to Handle Personal Belongings After a Repo
After you repossess a vehicle from a delinquent borrower, the party in question is still entitled to the personal belongings that they left inside of it. As you inspect the vehicle, you'll need to remove any possessions that belong to the borrower. Should the borrower come into your office to reclaim his or her belongings, you'll need to be present at that time.
Possessions are a thorny issue in the repo business because some delinquent borrowers look for holes in this area. In some cases, a borrower will claim in court that the possessions were stolen, when in fact the borrower was contacted with a place and time to recollect them. In other cases, a borrower will reclaim his or her possessions, but several months later claim that they were stolen by the repo man, despite having signed a release form.
Beware of Temperamental Borrowers
It takes a hard-nosed individual to succeed in the repossession business. The majority of delinquent borrowers are not only in dire situations, but some are psychologically unstable as well. As observed by one expert on the matter who has worked as both a prison security supervisor and a repo man, unstable characters are encountered just as frequently, if not more often, in the latter profession.
Most people accept the fact that to own and keep a vehicle, you must either buy it with your own money or take out a loan and repay the amount in full. Delinquent borrowers, in many cases, will convince themselves what they want to believe — that you can have and keep something regardless of whether you can afford it, as long as you want it badly enough. People with this frame of mind are often difficult to level with, and they can become belligerent when confronted with the truth.
When you go to repossess a vehicle, you must prepare for the possibility that the borrower will be uncooperative and possibly combative. As such, you must have the conviction to press on with the job in spite of potential adversity if you wish to be a repo man.
Buy Repo Equipment from Lift and Tow
When people need repo wheel lift equipment, they'll often buy new towing vehicles, but you can save money by converting a semi-truck with add-on towing equipment. At Lift and Tow, we've been providing lifting equipment to the repo industry since 1999. To learn more about our Underbody Wheel Lift, Self-Loading Wheel Lift or Slide-In Wheel Lift,contact us online or call us at 717-496-0839 with any questions today.