When you are looking to turn your pickup into a fully operational tow truck, the Lift and Tow hidden wheel lift is the cost-effective and efficient answer. The perfect solution for towing companies, independent drivers, repossession professionals and municipalities, our wheel lifts attach to the underbody of the truck and stay hidden when not in use. If you're wondering if a wheel lift can be installed on your pickup, the good news is it's compatible with a wide range of trucks.
Review the following information to learn which kinds of pickups work with the hidden wheel lift. If you have any questions, contact the experts at Lift and Tow for further assistance.
Ford Pickups Compatible With Hidden Wheel Lifts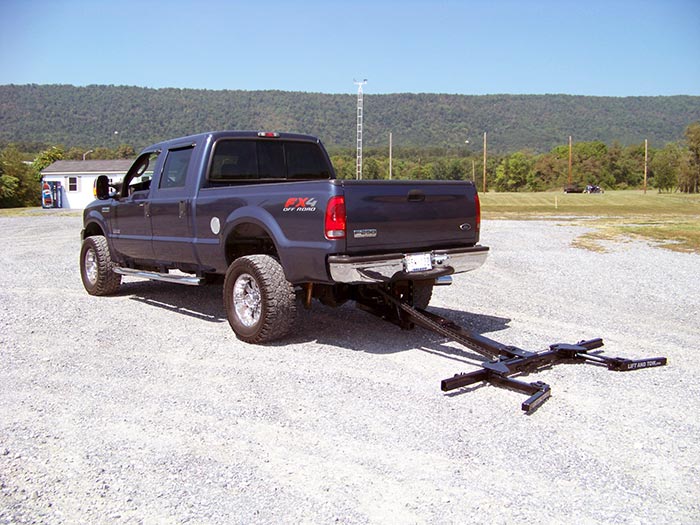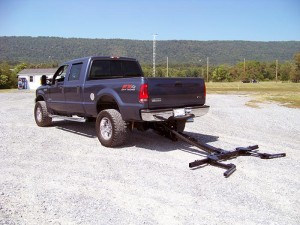 The Ford F-Series of light- and medium-duty trucks have been among the best-selling pickups in the U.S. for decades. Whether you drive a chassis cab truck or commercial vehicle, Lift and Tow's wheel lifts work on most models. The following is a list of Ford pickups wheel lifts can be installed on:
GMC/Chevy Pickups Compatible With Hidden Wheel Lifts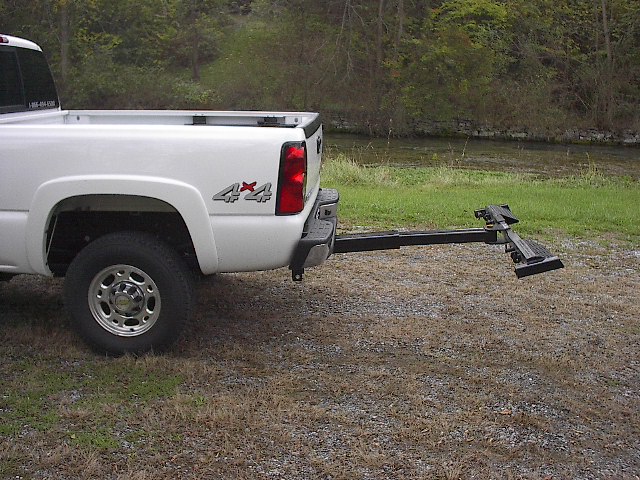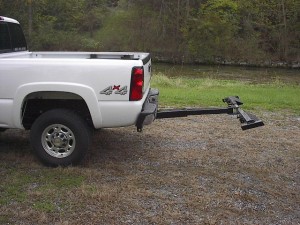 GMC and Chevrolet offer a series of full-size and heavy-duty pickup trucks that seamlessly transform into towing vehicles. From the Chevy Silverado to the GMC Sierra, our conversion kits offer a perfect fit and stay completely hidden when not in use. The following is a list of GMC and Chevrolet types of trucks wheel lifts can be installed on:
Ram/Dodge Pickups Compatible With Hidden Wheel Lifts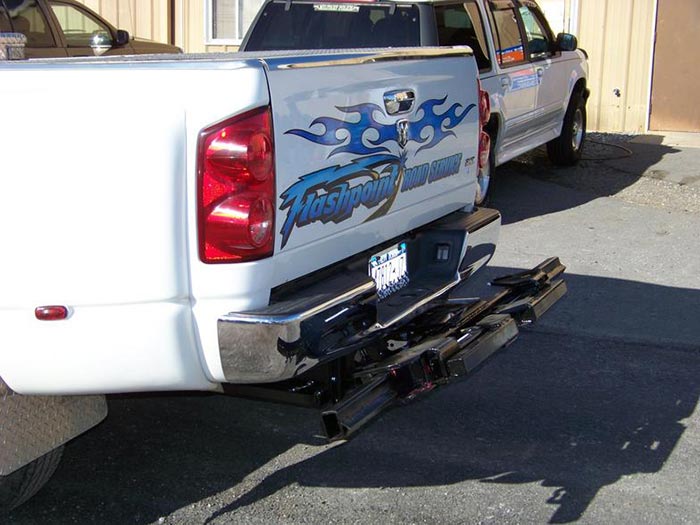 Whether you own an older Dodge Ram pickup or a late-model Ram truck, we have a variety of types of hidden wheel lifts available. One exception to the Ram/Dodge trucks is the 2500 series. Starting in 2015, they are manufactured with coil springs and do not work for our wheel lifts. If you drive a 2015 or newer Ram/Dodge 2500, the truck must have leaf springs for the lift to be installed and used. The following is a list of kinds of pickups that are right for the hidden wheel lifts:
Ram/Dodge 4500
Ram/Dodge 5500
More About Installing Hidden Wheel Lifts
The Lift and Tow hidden wheel lift system makes it easy for almost anyone with a pickup to start working as a tow truck driver. Our wheel lifts install on truck models ¾-tons and larger and come with everything you need for a stress-free, self-installation. If you do not wish to install your kit on your system, we can arrange for a trained professional in your area to perform the process. Visit our Services page to learn more about hidden wheel lift installation.
Contact Lift and Tow About Pickup Wheel Lifts
For over 20 years, Lift and Tow have been providing innovative solutions for the towing industry. We are a reliable company offering quality products made in the USA at an affordable price. Give us a call at 717-496-0839 or get in touch online to speak with a knowledgeable representative.