Lift and Tow offers a variety of towing system attachments for trucks along with optional add-on wheel lift accessories that come in handy for many of our customers. Whether you're interested in bolstering your suspension system or need the versatility to tow vehicles in tight and confined areas, we offer solutions that completely solve your towing challenges. Learn more about our selection of towing accessories for pickup trucks, and get in touch to speak with a friendly and knowledgeable representative.
 SUPERSPRINGS FOR PICKUPS WITH WHEEL LIFT ATTACHMENT
Often when you attach a wheel lift to a truck, the suspension system requires additional support to protect the vehicle and achieve optimal results. SuperSprings are innovative towing accessories for pickup trucks that sag low to the ground towing heavy loads or lean to one side of the other resulting in a diminished capacity and compromised ride quality. Self-adjusting SuperSprings work on an as-need basis to stabilize the suspension system, resulting in level load distribution, improved handling and reduced body roll.
SuperSprings come in a variety of lengths depending on the size of your factory leaf springs and are available in light, medium and heavy-duty strengths. These tow truck underlift attachments easily install on your existing suspension system by bolting in the specially designed duel-roller shackles at the end of each leaf to ensure the least amount of preload tension and optimal lift height. Once in place, the SuperSprings work in unison with the leaf springs to enhance the entire suspension system, activating and deactivating automatically, free of any manual adjustment.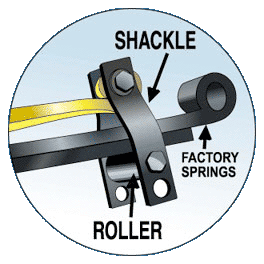 Interested in Super Springs? Contact Us!
SuperSprings are safe for use in most Class 1 through Class 5 trucking applications. Benefits of using SuperSprings on pickups with tow truck underlift attachments include:
Quick and easy installation with zero maintenance or manual adjustments
Improved ride quality with no sagging and reduced sway by as much as 30%
Precise, self-adjusting spring resistance for safer towing even on bumpy road
Less wear on suspension components to extend the lifespan of your truck
Increased productivity and lower operating costs for a better bottom line
Prevent Sag and Reduce Sway by 30% with Super Springs!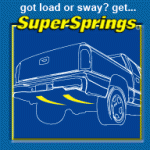 TOWING ATTACHMENT SPEED® DOLLY SETS
Lift and Tow offers lightweight, self-loading Speed® Dolly Sets for towing jobs where there isn't enough clearance for a regular breakover bar. Used in conjunction with our hidden tow attachments for trucks, you can recover disabled vehicles with improved safety and efficiency. From robotically welded axles and steel frames to aluminum coated steel wheels, these towing dollies offer exceptional strength and durability.
Speed® Dolly Sets are made in the U.S.A. and feature a load capacity of 3,040 lbs (1379 kg). Complete sets include:
2 Speed Dolly frames in tuff coat black finish
Steel D.O.T. approved 4.80 x 8 wheels
2 Telescoping aluminum axles
1 soft-grip, lightweight break over bar
2 ratchet tie-down straps
Detailed operation and installation manual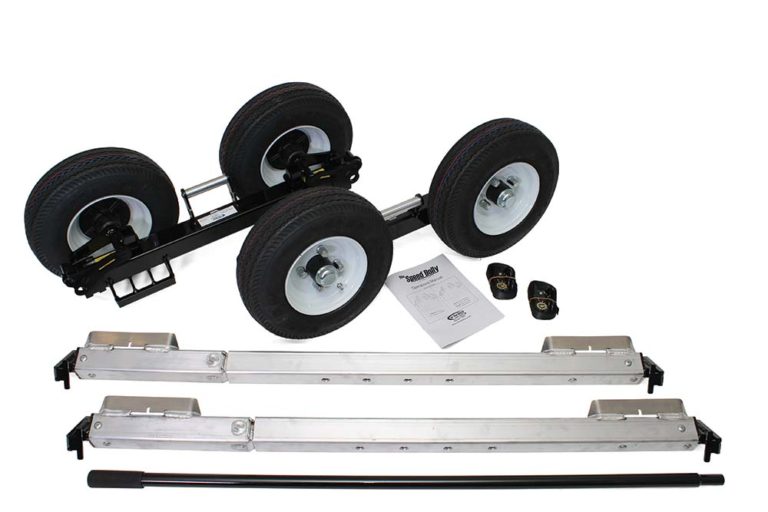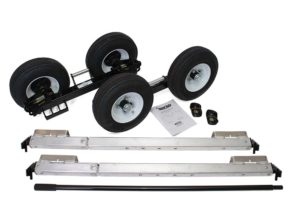 ORDER TOWING ACCESSORIES FOR YOUR PICKUP TRUCKS TODAY!
When you add a wheel lift onto a truck, make sure you have the accessories you require for safe and efficient towing. Contact Lift and Tow or give us a call at 717-496-0839 for more information and to place your order today!