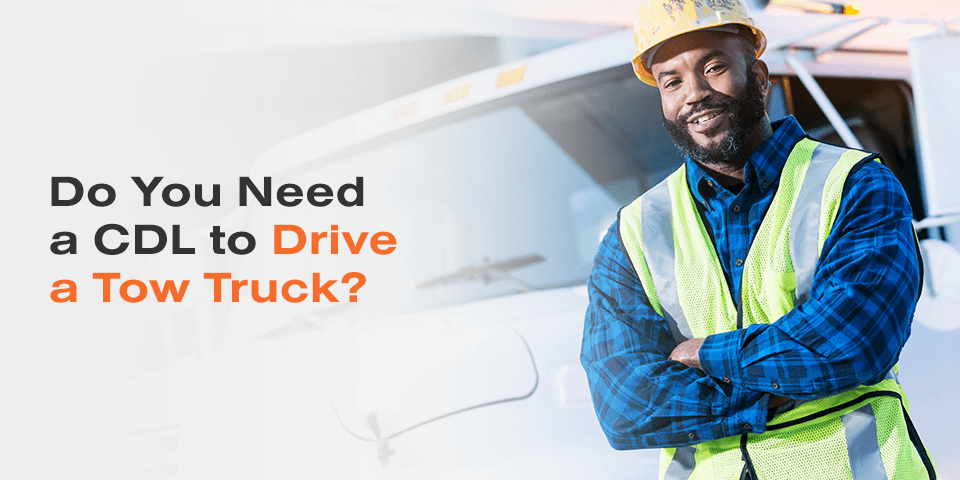 Do Tow Truck Drivers Need A CDL?
In most cases, the answer is yes. Commercial driver's license requirements vary depending on the size and weight of your vehicle and trailer. Most tow truck operators will need a specialized tow truck driver's license to operate a commercial vehicle.
Table of Contents
CDL Levels of Certification
There are three certification levels for the four main types of tow trucks and drivers. Each level requires tow truck operators to log work hours and take a written exam. Level 2 and level 3 often require oral interviews in addition to written exams. If you're looking to make a career of driving a tow truck, it is wise to achieve all three certifications.
Level 1 certification: A level 1 certification allows you to operate a hidden wheel lift. To receive a level 1 certification, you will need at least 90 days of towing experience and meet all local, state and federal requirements.
Level 2 certification: For a level 2 certification, you will need at least one full year of experience as a tow truck operator. Additionally, you will need to meet all government requirements to reach this level of certification and currently possess level 1 certification.
Level 3 certification: For a level 3 certification, you will need at least two years of experience as a tow truck operator and currently possess a level 2 certification. You will also need to meet additional requirements and may need to provide a letter of recommendation.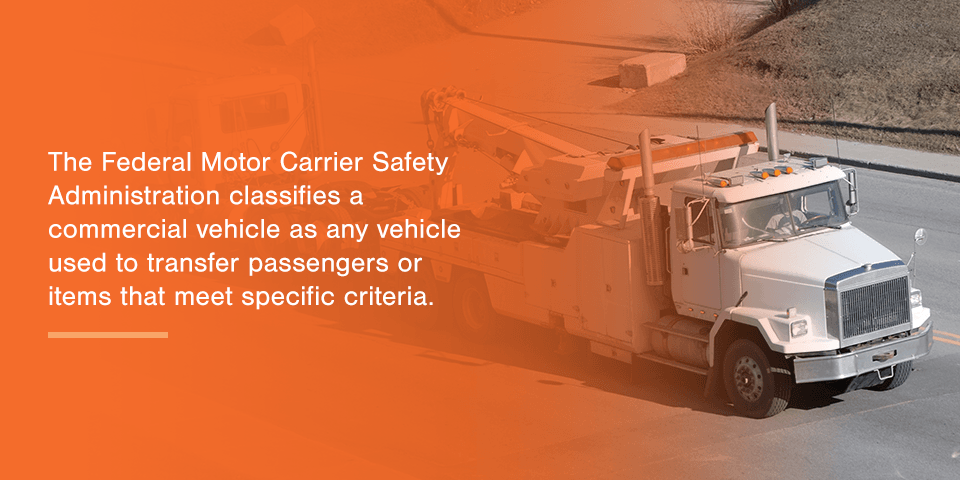 What License Is Required to Drive a Tow Truck?
The license required to drive a tow truck depends on several factors, including if your vehicle is a commercial or non-commercial vehicle. The Federal Motor Carrier Safety Administration classifies a commercial vehicle as any vehicle used to transfer passengers or items that meet specific criteria. Therefore, if your tow truck falls under any of the categories below, you will need a CDL.
Gross combined weight rating: The gross combination weight and GCWR exceed 26,001 pounds, while the vehicle alone accounts for over 10,000 pounds of the weight.
Cargo weight: The vehicle's weight exceeds 26,001 pounds but will not pull any cargo that is over 10,001 pounds.
Passenger capacity: A vehicle designed to hold over 15 passengers and the driver, or if the vehicle transfers hazardous materials.
Class A License
Class A licenses are typically for vehicles that fall into the commercial motor vehicle category. Vehicles that may require a Class A license include light-duty tow trucks. If you have a Class A CDL and plan to tow several vehicles at once, you will need the T endorsement, allowing you to pull multiple trailers or vehicles with your light-duty tow truck. The T endorsement typically requires an additional written test but will enable you to carry two or three times more freight.
Class B License
A Class B license is necessary for vehicles used for heavy-duty jobs, including dump trucks or other specialty vehicles. For tow trucks, a Class B license is typically only required to operate four-car carriers, including service vehicles and most Class 7 or Class 8 tow trucks. With the correct endorsements, you can also use a Class B CDL to drive Class C vehicles.
Class C License
A Class C license is typically only for non-commercial vehicles, but there are commercial versions and non-commercial variations of this license. For example, you may operate a tow truck with a non-commercial Class C license if the tow truck weighs under 10,000 pounds and you do not need to tow something that will cause your weight score to exceed 26,000 pounds. If you need to transport any hazardous substance requiring a placard, you will need a commercial Class C license.
Do You Need Tow Truck Driver's Endorsements?
In addition to a CDL, endorsements can affect the vehicle type you can operate or the amount of freight your tow truck can carry. When applying for a CDL, a driver may need to apply for specific endorsements depending on the type of work they plan to do. CDL endorsements are an essential aspect to understand when determining the requirements to become a tow truck driver.
H endorsement: The H endorsement, also known as the HAZMAT endorsement, allows you to operate a vehicle containing hazardous materials. To obtain an H endorsement, you will need to pass an exam proving you have the knowledge to safely handle hazardous materials.
N endorsement: An N endorsement, also known as the tank endorsement, allows you to haul a tank or a tanker of liquid or gaseous materials. Drivers with an N endorsement must adjust to the act of driving with a tank full of material that moves and distributes its weight differently.
P endorsement: The P endorsement, commonly known as the passenger endorsement, is a requirement for drivers looking to operate a vehicle transporting more than 16 people. A P endorsement requires an additional knowledge test and skills test.
S endorsement: The S endorsement, also known as the school bus endorsement, is necessary when you plan to drive a school bus with children. In addition to a written test, the S endorsement also often requires a background check and other forms of testing and evaluation.
T endorsement: A T endorsement allows you to operate a truck with double or even triple trailers. Towing more than one trailer at a time will enable you to transport additional freight in one trip.
X endorsement: The X endorsement allows you to haul large loads of hazardous materials in the liquid or gas state. In most cases, you'll need an H endorsement as a prerequisite to receiving an X endorsement.
Possible CDL Restrictions
CDL endorsements enable you to carry specific freight or operate additional vehicle types. On the other hand, CDL restrictions may limit the type of vehicle or machinery you can use. To avoid potential CDL restrictions, you should take any road test in the same vehicle you are looking to get a CDL to operate.
E restriction: The E restriction prohibits you from using a vehicle with a manual transmission.
L restriction: An L restriction prohibits you from operating a vehicle with a full air brake system.
M restriction: An M restriction means you can operate a Class B or Class C passenger vehicle or school bus. With an M restriction, you can't drive a Class A vehicle or school bus.
N restriction: On the other hand, an N restriction prohibits you from operating a Class B vehicle or school bus. With an N restriction, you can only operate a Class C passenger vehicle or school bus.
O restriction: The O restriction limits drivers from driving a Class A vehicle with a fifth-wheel connection.
V restriction: A V restriction signifies if the holder of the license has reported a medical variance. Common conditions that may require a V restriction include diabetes, hearing issues, vision complications or seizures.
Z restriction: Like the L restriction, the Z restriction prohibits you from operating a vehicle with full air brakes. If you performed the road test in a vehicle outfitted with air brakes over hydraulic brakes, you might get the Z restriction issued to you.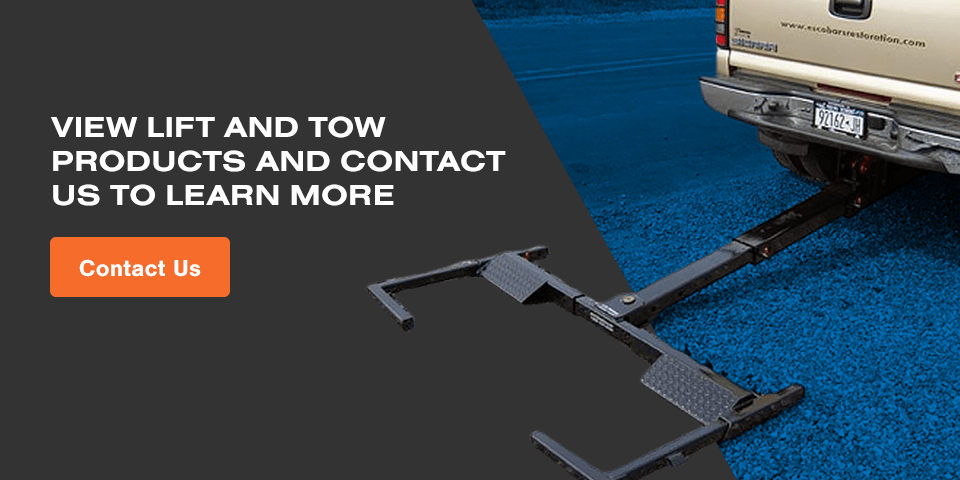 View Lift and Tow Products and Contact Us to Learn More
Lift and Tow is the original innovator and proprietor of the hidden wheel lift. We specialize in simplifying the towing process with our line of innovative towing products. At Lift and Tow, we offer top-of-the-line, long-lasting and durable products. Our team of experts provides the industry's highest service level and is knowledgeable about all towing accessories and parts needed to keep your tow truck running smoothly.
To learn more about our towing products, contact us online today or call 717-727-0332.